Basic Chaplain Training - Los Angeles, CA
Thursday, May 16, 2019 from 8:30 AM to 4:00 PM
Event Information
You've been called to serve outside the walls of the church ~ You've been called to be a Chaplain. Be part of a growing family that is impacting their communities and the nation.

May 16-18, 2019
Cost for the 3 day training is $250
This training does not make you a Chaplain. Upon completion of the training there is a application process.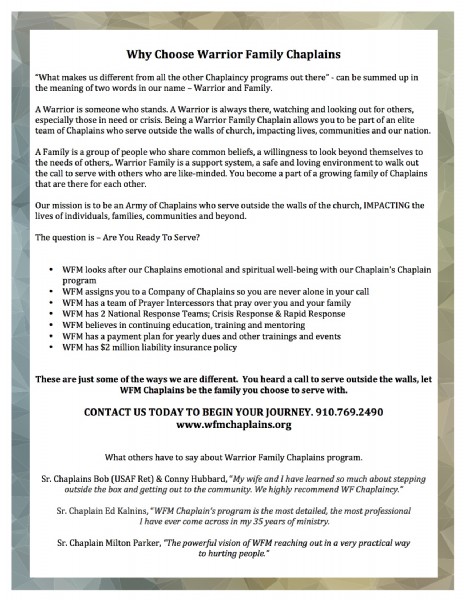 Event Location
Training Center - St. Marks Evangelical Lutheran Church • 3901 W Adams Blvd • Los Angeles, CA 90018 •
Contact Information
Contact: Ch Kim Kidd
Phone: 910-769-2490
E-mail: