Our Team
Headquarters
---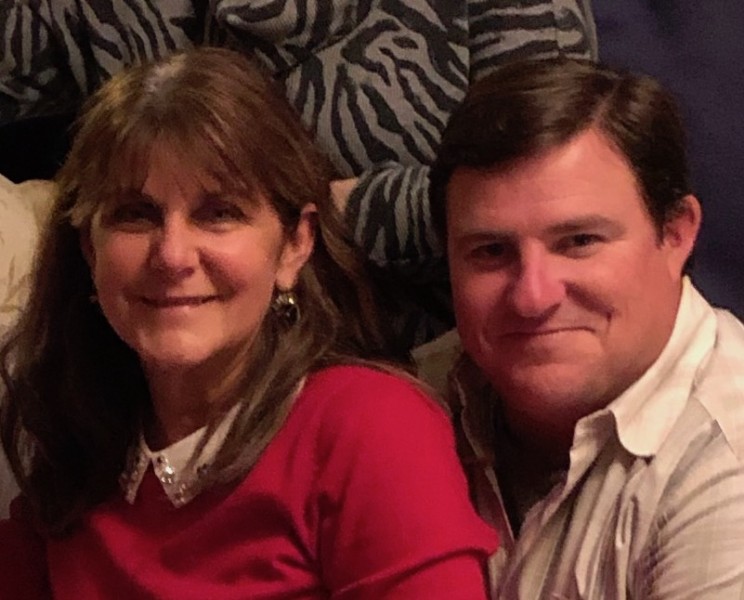 Jay & Brenda Swartz
Co-founders of Warrior Family Ministries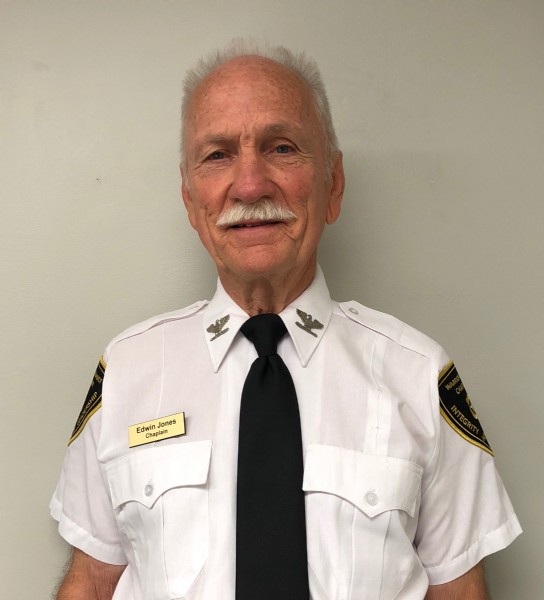 Chaplain (COL) Edwin Jones
CH Edwin is project manager for At Ease Projects. He also serves as a Chaplain's Chaplain. Edwin serves on the Intercessory Prayer Team and is a Board Advisor. His passion is for studying and understanding the scriptures in their original languages. He is married to CH (LTC) Sharon Jones.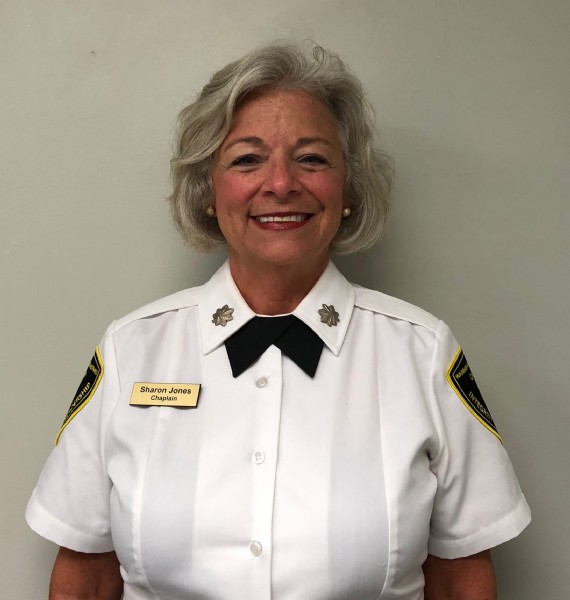 Chaplain (LTC) Sharon Jones
CH Sharon is the lead intercessor for Warrior Family Ministries. She also encourages chaplains with "Just A Little Encouragement" weekly videos for the WFM website. Sharon is author and presenter of "Being A Joyful Woman" workshops and she teaches a Bible Study at a local assisted living facility.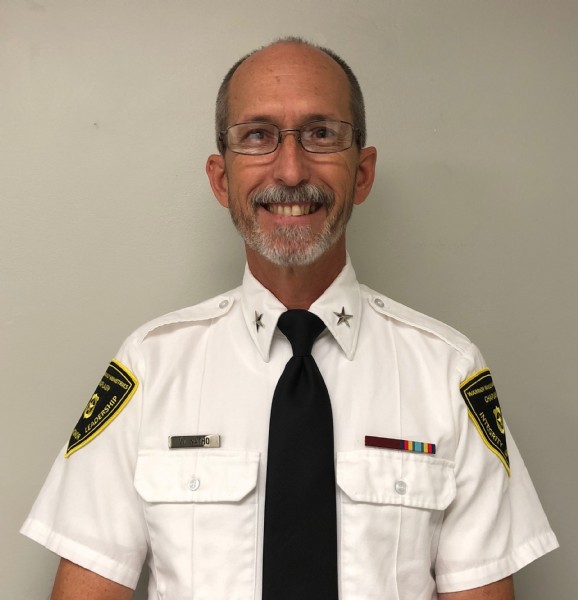 Chaplain (BG) Wade B. Natho, Sr.
CH Wade is the Brigade Commander over all of the Chaplains who serve within WFM. He is known as a Community and Police Chaplain in and around the Redford area of Michigan. He also serve on a board for drug treatment and another for youth assistance. Wade is a member of the Police Reserves, Save Our Adolescents from Prostitution and Redford CERT.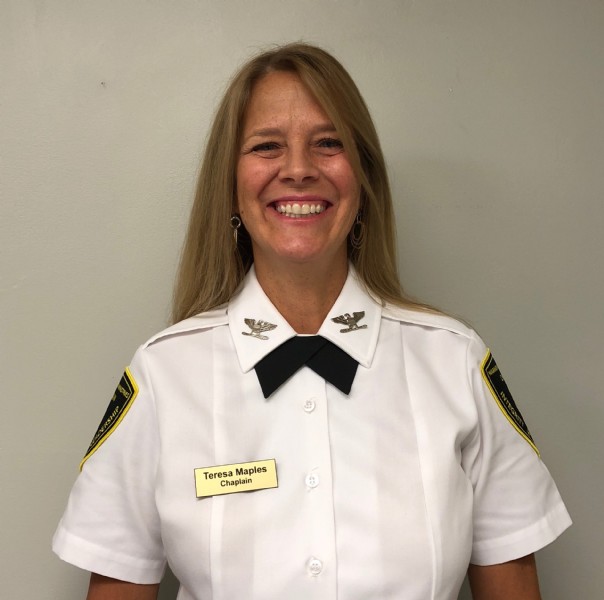 Chaplain (COL) Teresa 'Teri' Maples
CH Teri serves as the Battalion Commander for Warrior Family . She is passionate about Standing for LIFE for The Unborn, as well as going to the UNCW campus to pour into the students. Teri is married to John Maples and they have one son, three daughters, and two grandsons.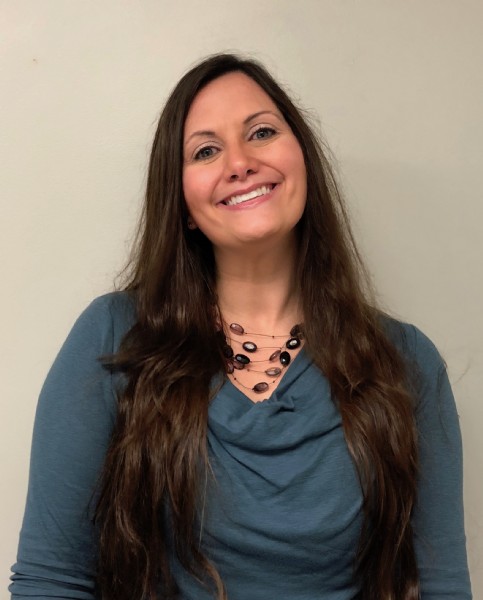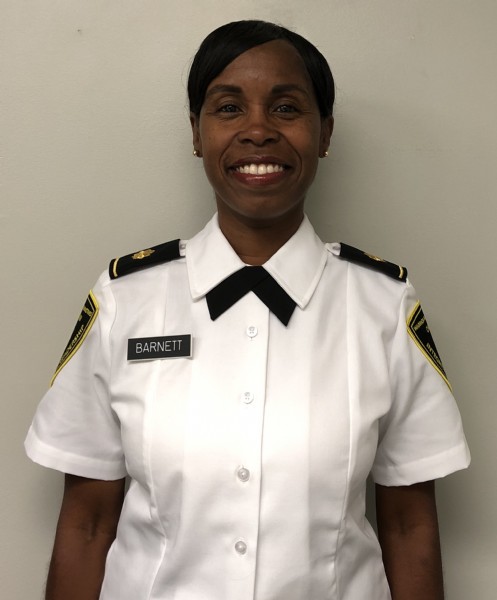 Chaplain (COL) Lisa Barnett
Chaplain Lisa Barnett is a medical retired NC National Guard veteran, who stands ready and honorably serves in her community. Lisa serves as the Outreach/Training Director for Warrior Family. She leads the way as the Project Manager for Harvest CERT Team and she is the Director of Hoke County Long Term Recovery Group. She is also does Outreach and Growth for Warrior Family. One of her passions is serving with her local DAV - Disabled Veterans, Chapter 17. Chaplain Lisa is the vice-president of the Raeford-Hoke Christian Ministerial Alliance and she is the Senior Pastor of The Harvest Church in Raeford, NC.
---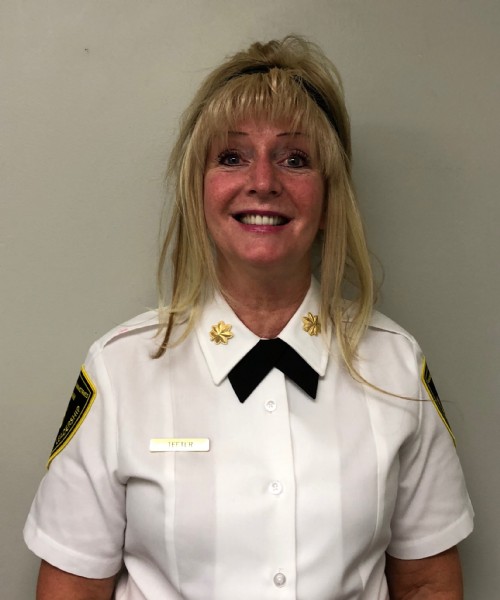 Chaplain (LTC) Sandy Teeter
Chaplain Sandy serves as the Company Commander, Michigan. Serving in the community that she lives in she is the Chairperson of the Human Relations Commission for the City of Livonia, member of Livonia Cares, belong to two prayer groups which meet bi-weekly and is Vice-President of the Institute on Human Trafficking Education.
Chaplain (MAJ) Rochelle Sherwin
Chaplain Rochelle serves as the Assitant Company Commander, Michigan.
High Point Company
---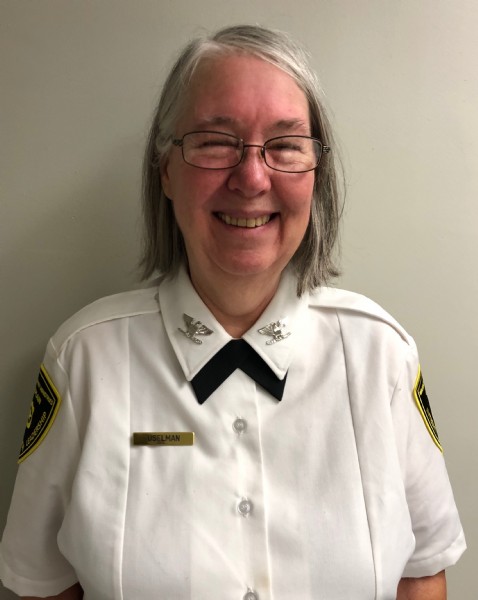 Chaplain (LTC) Carol Uselman
A passionate Jesus follower, Carol has been a Chaplain since 2010, and a Lt. Colonel Ordained Senior Chaplain with WFM since March 2017. She is also an Ordained Chaplain with New Day the Church at High Point since 2013 and serves on the Prophetic Team there. She currently serves as the Preparedness Trainer and the High Point Company Commander. Semi-retired from her full-time career as a Financial Advisor, Carol is also active in the Forsyth County Community Emergency Response Team where she also serves as a Trainer. She trained with Crisis Response International back in 2012, and is a Red Cross Spiritual Care Disaster Responder. Personal Preparedness is her passion and often she can be found building Emergency Go bags and kits in her basement. She is the devoted wife of Gary (39 years), and mom to 2 amazing sons and 5 awesome grandchildren.
Chaplain (LTC) Bob Hubbard
Bob Hubbard (Lt. Col), Assistant Company Commander. I did 22 years active duty in the U.S. Air Force. I went to Bible School after I retired and pastored a church in Pennsylvania for 10 years. As a chaplain I serve at a recovery house for men and assist at the Heroes Center in High Point, NC, a camp for homeless veterans. My son Daniel is active duty (Air Force) and has already served over 20 years.
Wilmington Company
---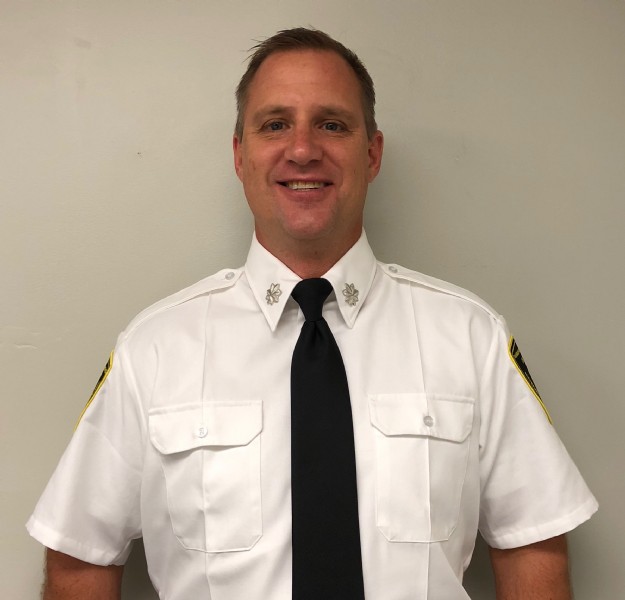 Chaplain (LTC) Christian Naef
CH Christian Naef lives in Wilmington NC with Wife Kati and children, Magen and Emma. He is the Wilmington Company Commander. With many years of following Christ, ministry education and service, Christian enjoys helping people walk in their identity as children of God and live free of fear of fear, judgement and condemnation so they can serve in love, speak truth, and be a healthy part of the body of Christ. Christian values honesty, clear communication, honor and respect, and seeks to assist and enable others to fulfill their calling and operate according to their gifts, passions and abilities.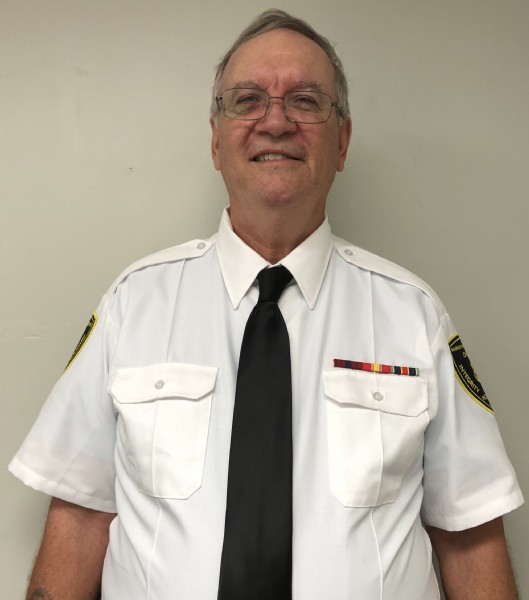 Chaplain (MAJ) Earl Grover
CH Earl Grover, Assistant Company Commander, Wilmington, NC. Earl serves in the New Hanover County Prison every Saturday counseling and praying with the inmates. He also served in the United States Marine Corps during the Vietnam era. He has been married to a beautiful wife of 38 years, Cherylon, and they have three fantastic adult children with two grandchildren.
Columbus County Company
---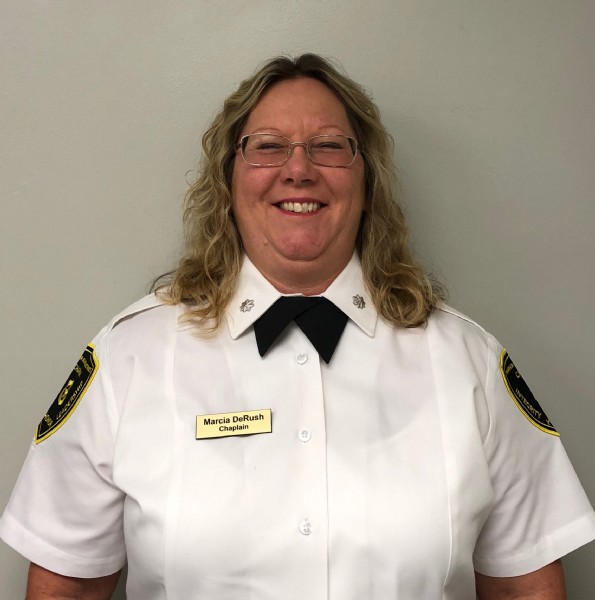 Chaplain (LTC) Marcia DeRush
CH Marcia DeRush is the Company Commander for Columbus County, NC. She is also a member of the Patriot Guard Riders of NC. Marcia has been successful in getting the approval of having Chaplains in our city schools in Whiteville. She boast six grandchildren and ten bonus grandchildren (bonus is a better word for step) She is proud to say that she is the daughter, granddaughter, sister and niece to some pretty awesome Veterans.
Chaplain (MAJ) Alvin (Al) Phillips
Born and raised up in Graniteville, South Carolina. A small mill town in Aiken County. Graduate of Clemson University and UNC at Chapel Hill, North Carolina. Married to Lilli Anne Gibson . We live in Whiteville, NC. Al has four children and 9 grandchildren and two step sons. Retired from Southeastern Community College in Whiteville, NC. as Dean of Business and Technical Education. He retired from the US Army Reserves as Command Sergeant Major and presently serves as Director of Men's Ministry and Head Usher at Living Word Church , Chadbourn, NC. Chaplain Phillips also serve as a volunteer with Hospice and Celebrate Recovery.
Raeford Company
---
Chaplain (LTC) Vivian Bethea
Chaplain Vivian Bethea is an extraordinary leader! She is an Army Retired Veteran of 22 yrs and has a passion to serve. Chaplain Vivian is a member of the Harvest Community Emergency Response Team (CERT), she serves as the Volunteer Coordinator with Hoke County LTRG, and she volunteers in the community: nursing homes, schools. She is an Ordained Elder who serves faithful in the ministry and has a M.A. in Christian Studies from Grand Canyon University, Phoenix, AZ.
Chaplain (MAJ) Archie Smith
Virtual Company
---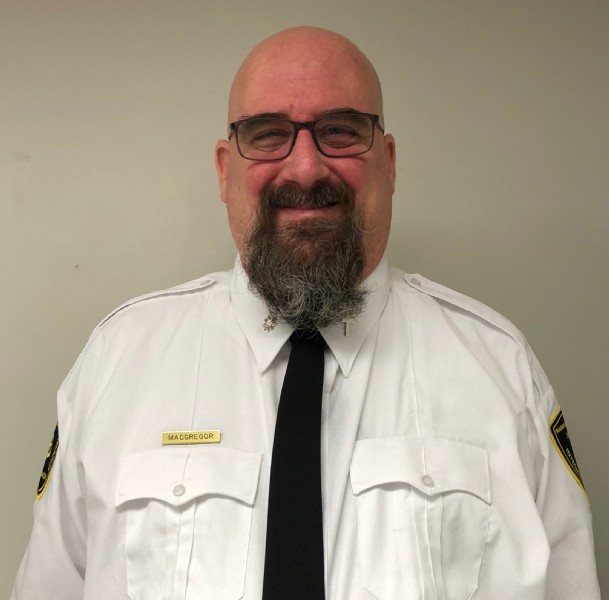 Chaplain (LTC) Ken Macgregor
Lt. Col. Kenneth Macgregor - Commander for the Virtual Company which has members from Florida to Alaska. I am the co-coordinator for the Kodiak Alaska CISM team and an Approved Instructor for two ICISF courses. I am also a facilitator/instructor for SafeTALK, first aid, CPR, and BLS. I am a passionate prayer warrior for all of God's people especially for the people of Alaska and first responders/military.
Chaplain (MAJ) Carol Mullarkey
My name is Chaplain Carol Mullarkey, proudly known as Major Mullarkey. I serve in the mountains of Western North Carolina and I am the Assistant Commander of the Virtual Company of WFM. My area of special interest is assisting people who have experienced perinatal loss. I am a RN and I have a visual signature that you will likely remember if we meet.